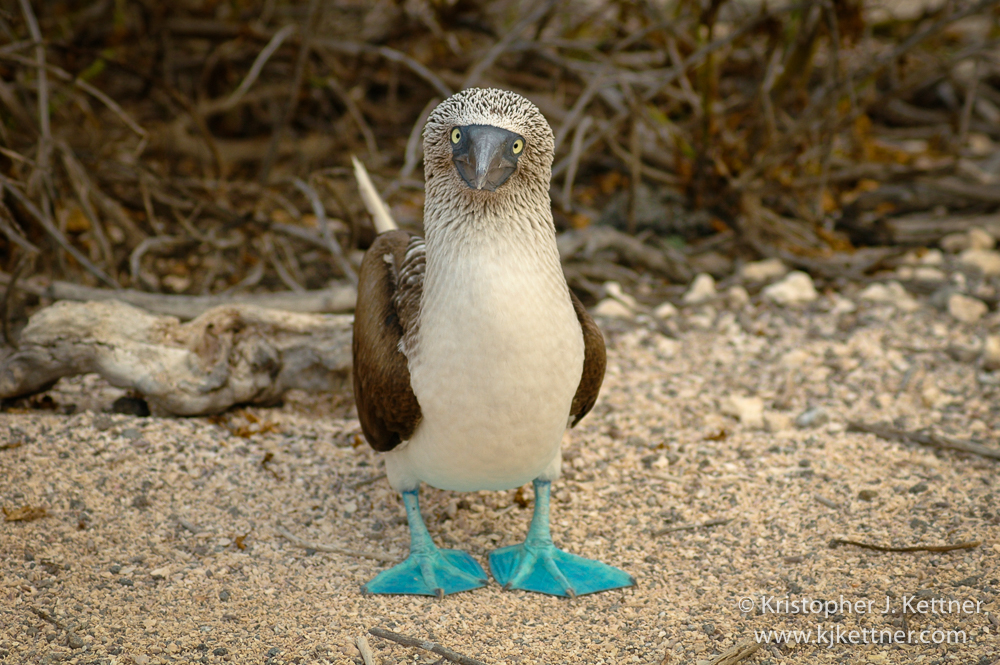 In the Galapagos Island, this may be one of the more famous birds. It has a variety of reasons for its notoriety. Its name, for starters, contains every man's friend. The other note about their name is it comes from the Spanish word for "bobo," which means, well, "dumb."
The birds are, however, fairly intelligent animals. They have tremendous vision and are fantastic shallow water divers. The boobies mating dance could get them made fun of, though.
The males flaunt their blue feet, dancing to impress the female boobies; they'll spread their wings, stomp their feet and squawk. If she likes him, the mating process will take less then five seconds. Together mom and dad watch the eggs, keeping them warm by holding their webbed-feet over them. After nearly nine months of incubation, the eggs will hatch and the parents will walk around with the chicks on their feet getting around.
And they're kinda cute, too.
0307. (2240)