Search Results for:
europe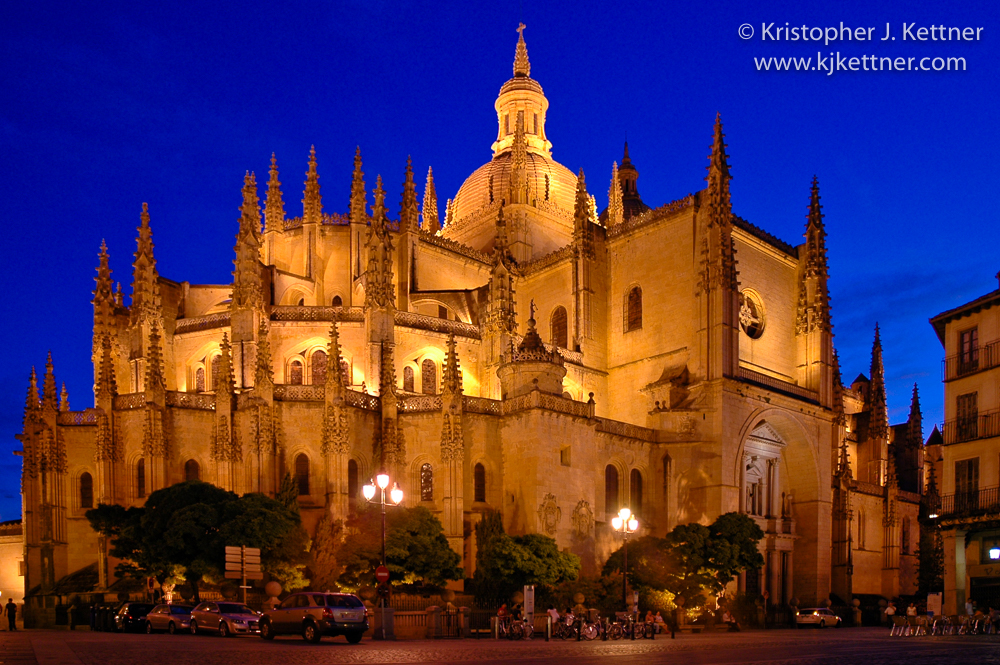 Built in the mid-1500s, the Segovia Cathedral sits in Plaza Mayor, the town's main square. Amusingly, because the style is "Gothic," most of Europe had moved on from that architectural style by the time the Roman Catholic cathedral was completed. Nothing like your project being out-dated before its even finished.
The fun part about the town of Segovia, aside from it's centuries old — and still functioning aqueduct — is it said Christopher Columbus convinced the King of Spain to fund his trip West to find an easier trade route. Instead of finding India, Columbus and his ships stumbled upon the New World.
The Catedral de Segovia (as the locals call it) was also the first time I sought out a location to shoot some stock photography. Normally I shoot what I shoot and then post whatever I like to my stock photography portfolio. However, before going to Spain I had done a bunch of clicking around and found no pictures of the cathedral at dusk. So, for the first time ever, I packed a tripod along with my camera gear. I'm glad I did because I really like the way this image turned out (and it has turned out well on my stock sales, too). Also, and perhaps the most enjoyable part: ordering a pitcher of sangria and sitting in Plaza Mayor to wait for the sky to reach the right color.
The waiting may have been my favorite part of this picture.
(0137) 0709.