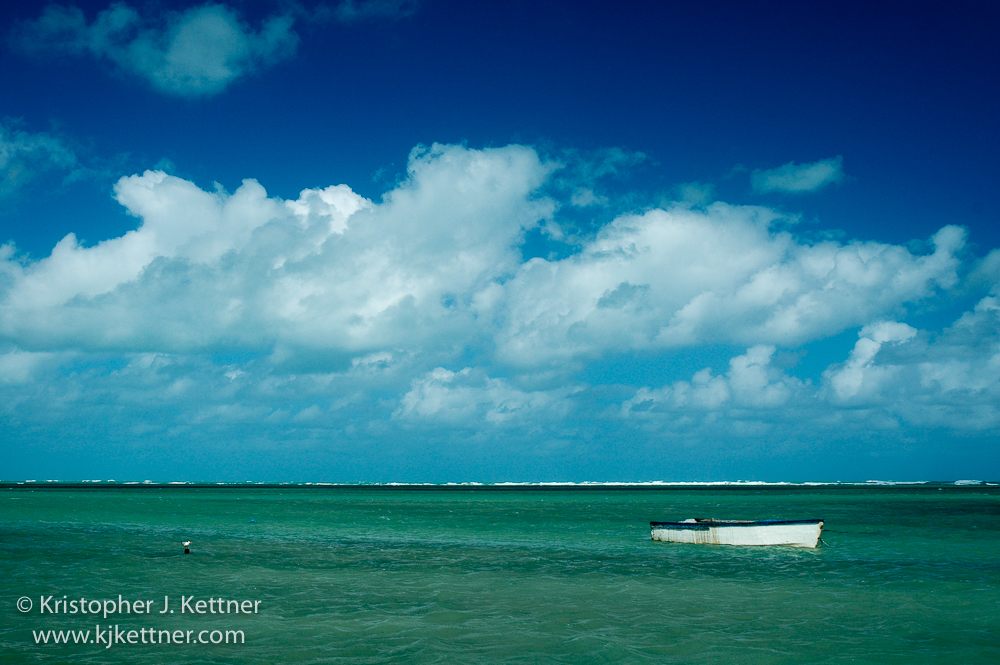 Recently, my friend Emily and her boyfriend fiancé were planning a trip to Puerto Rico.  I'm a big advocate of travel, and am always willing to help out with whatever tips and I can give. Emily asked for whatever advice I could give her for planning a trip, and I don't think she was expecting my lengthy response. For anyone else planning a trip to Puerto Rico, here's what I know:
In February of 2009 I traveled to Puerto Rico, but stuck strictly to the East side of the island (because my parents are taking were planning to take the family down to the West side in 2012).  When we go back, we'll take surfing lessons and plunder the West side, but in the meantime, what follows is what I can tell you about the Eastside. In Old San Juan, we stayed at Da' House Hotel. The price was $112.00 a night. What's nice, is you can book your room through the website (not just book a reservation, but the actual room).
I went through and found room 304 which is on a higher level on a corner.  It has two little balcony-type things with doors that open, so we got an awesome cross-breeze.  The hotel is in the heart of Old San Juan right on the party (seriously, its all about location, location, location).  If you're not into staying out late, throwing down some cocktails and being social, this isn't the room to stay in (get a quieter room, away from the party).
You don't really need a full day to explore Old San Juan, but it's a good starting point.  There's the old fort, the cemetery, the fun old-style buildings, lots of bars, an easy commute to the Bacardi tour (free samples!).
Speaking of the Bacardi tour: Take the ferry across from Old San Juan to the other side of the harbor.  Out of the boat dock, it gets a little confusing.  We walked out of the dock to the right, and in the parking garage down the street is where a bunch of white vans are there to take you to Casa Bacardi.  Negotiate a price and off you go!
While at the tour, you don't actually have to take the tour to get the free drinks.  You'll walk up to the giant "bat tent," get your ticket for the next tour, and get a couple of drink coupons.  You can pound drinks before or after your tour and then get on the trolly.  If you don't want to do the tour (might as well, though, since you're already there), just get hammered and head back to Old San Juan.  There were other white vans waiting to take people back to the boat docks in the parking lot of Bacardi, so it wasn't a problem getting to or from for us.  I'm sure the Bacardi kids can assist you if you find yourself without  van.
On the East side of the island, I stayed at the Ceiba Country Inn. I want to say it was about $95 a night.  The couple who own the place are friendly and have a handful of friendly dogs running around the place.  Our room was quiet and in the back.  At night — it was awesome — the "Coqui Frogs" would come out and make an awesome rain-foresty type of sound.  Which was cool about where the Ceiba Country Inn is, right off the back edge of El Yunque Rainforest.  This means it's quite the journey to get to the place.  On the other hand, its awesome because you don't hear trucks downshifting or sirens anywhere.
Take a day to plunder El Yunque Rainforest as its fantastic. I also hiked to La Mina Falls and jumped in.
I hiked to the waterfall in my swimsuit and Keen sandals; it was perfect to make our way down through the rainforest (yes, it rains in the rainforest), then stumble over the rocks to get into the water.  There is no place to change at the waterfall; you wear in what you wear out. There are rocks to throw your hats, sunglasses and T-shirts on while you swim, however.
Vieques Island is where the best Bioluminescent Bay in the world is.  Time-wise, it was nearly impossible to make it there because the ferry doesn't come home late enough, so we would have had to stay on the island, but the prices were more then I cared for anyway.  Instead, I hit the 2nd or 3rd best Bioluminescent Bay in the world near Fajardo at Laguna Grande.  I think it was $100 for a two-person kayak and it. was. awesome.
Unfortunately I only had four nights in Puerto Rico, so I really had to cram a lot in a short amount of time. I also road-tripped to the fishing village of Naguabo and had an insane seafood lunch.  (I couldn't even find my fish it was buried below so much other fresh sea things (octopus, anyone?).)  I also spent time playing in the sun, sand and water at Luquillo Beach.
Random notes: Make sure you reserve a rental car in advance as Puerto Rico tends to run out apparently.  Also, rental cars all have a TollPass type thing, but charge $2.00 a day even if you use it only once (plus the cost of tolls).  I just kept going through the cash lanes and paid ourselves, saving $10 along the way.  (It isn't a big deal, but it buys a couple of drinks somewhere along your trip.) … They really like their fried food in Puerto Rico.  …  Apparently all of the locals prefer Don Q rum, since it has always been made on the island (Bacardi fled Cuba to Puerto Rico).  …  Most everyone speaks English, but don't assume the person you're talking to does.  …  The locals like to go to bed around 8pm or 9pm on weeknights; don't be shocked if you see few people around.  (We ended up at the El Conquistador Casino a couple of nights; not to gamble, but to drink and socialize.) … In Fajardo, I can recommend Rosa's Seafood Restaurant for dinner. … Your cellphones SHOULD work in Puerto Rico — it's the US' 51st state — but mine was off the entire time anyway.
That's the trip in a nut-shell; some pictures are online in the photography section.  Make your trip your own adventure and take a lot of pictures along the way.
And send home postcards. Everyone loves postcards.
(2414) 0209.